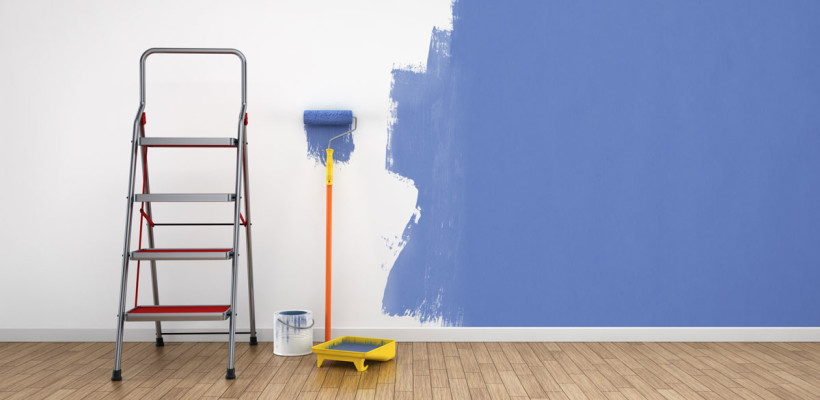 Okay, so you've finally made a down payment and have received the key to your first home. For a first time homebuyer, that feeling of accomplishment can be amazing and very satisfying. That can vanish quickly, though, after realizing you'll need to fill that space to truly make it yours.
For a first-time buyer who's used to apartments and studios, it can be strange with so much more space to work with. That's not including anything that needs updating or extra work. When it comes to making your new house a home, here are a few things to keep in mind.
Making a home yours is one of the best feelings imaginable. We can help you make it a reality.
Clean House
You can automatically ease the process of moving into a new home by simply being thorough with your old one. Yes, before moving everything you own over to your new space, take some time and really go through what you have and decide what's worth keeping.
Is your old couch a little too ratty? Do you really need so many bookshelves? Use this time to take stock of what you can use and what can be disposed of when moving. Doing this can easily eliminate 20% – 30% of the work after moving while providing more ease during relocation.
Home is Where the Bed Is
Did you know that you'll spend approximately one-third of your time at home in your bedroom? Yep, when it comes to decorating your new home, it's probably best to start there. Your bedroom is your sanctuary and it's important to make sure you enjoy spending time there. Use this opportunity to plan the rest of your home's layout with your bedroom's look as a starting point. Also, if you're going to spend some extra cash, it's easier to justify when it's for your bedroom.
Keep it Simple
When buying a home, your decorating budget is probably at the top of your list of things to keep an eye out for. As such, resist the urge to try and fix everything at once and keep things simple. You're going to be in your new home for a while, which means that not everything needs to be bought and done at once. Set a budget and plan ahead to get the most out of your money when redecorating.
This also applies to your methods. Don't rip out cabinets and start over when a fresh coat of paint may be what you need to revitalize a room. When decorating rooms, don't get carried away with themes. Instead, focus on tying everything together through a common color. Keeping things simple will save you money and work well when it comes to making a space yours.
Start Your Search
At Mason & Company Realtors, we specialize in giving our customers that special feeling of owning a home. Whether you're an investor or family, we want for you to feel the pride of home ownership all of the time and work with you to find that perfect property. If you would like to learn more, send us a message or give us a call at 956.423.4444.