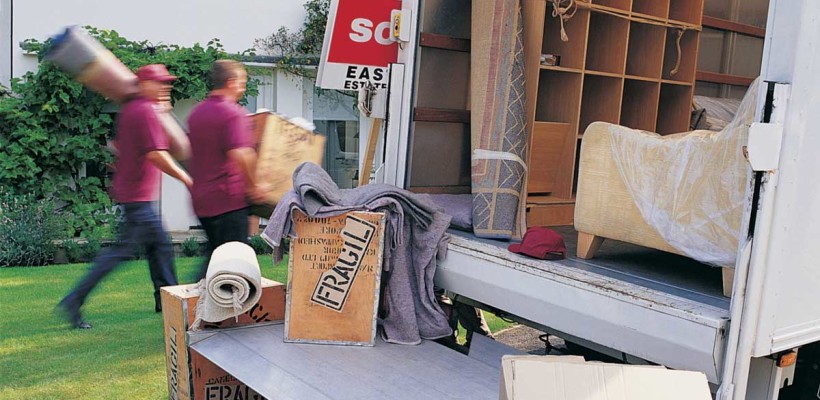 House hunting can be pretty tough when making an out-of-state move. It's already tough enough, but adding the fact that you're planning on moving to a completely new location with little chance to do recon can make it even harder.
What do you do when you have to move somewhere you've never been to? Well, thanks to the Internet, things can be a little easier. Here are a few tips to help streamline the process.
Moving is tough, but we can help make it easier.
Recon is Key
Ideally, take at least a week to visit your new city and scout things out. That can be easier said than done, so make the most out of whatever time you get. Be sure to do your research before making a decision. Focus on housing options near your new workplace and work outwards from there.
Things like crime stats, nearby schools and nearby essentials can easily be found online to help give you a better idea of neighborhoods. If you have friends or family in the area, reach out and ask if they can help you get a lay of the land. Take note of as much information as possible before making a choice.
All in Order
Moving from out-of-state gives you less time to work with what's ideal, but if you find a property that fits your criteria, plan ahead to help give you an edge when it comes to closing the deal.
Be sure to have things like a recent credit report ready along with any recommendations. Some landlords may need proof of income, so a letter of employment from a new job will help. Depending on the market, apartments can go fast. Be prepared and get the edge over competitors.
Call in Backup
Reach out to local realty companies like your friends at Mason & Company, and let them know your situation. They can help give you an idea of inventory and can quickly set up tours when you're in town. Be honest about your situation and they can work with you to help make sure you find what you need.
If you're moving to the Valley, Mason & Company Realtors can help you find the perfect apartment or home in Harlingen and elsewhere in the Valley. We strive to help you find the best and won't rest until we do. If you would like to learn more, get in touch with us.