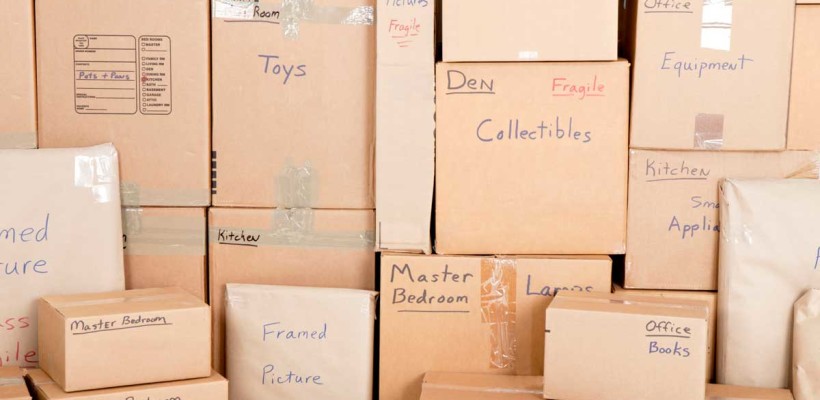 So, you've found a new place and are getting ready to move across the country. Moving isn't fun and when large distances are involved, it makes it even worse, but when you have to hit the road, you do what you can. How do you pack up and leave for a distant location without losing your mind? Here are a few things to keep in mind to help your move be smoother.
We'll help ensure that your move puts you in a desirable area.
Pack Up
Ideally, you'd like about six weeks of time to pack before embarking on your move. During that time, you need to clean up, clearly label and organize your belongings. Sell or throw away anything you can live without and make sure everything you take is properly organized and packed.
How you transport those belongings matters, too. Options like U-Haul allow you to take them yourself while services like Pods give you the option of packing your stuff in a moving container that the company will pick up and transport for you, delivering it to your final destination on a date of your choice. Depending on how far you're moving, both options have their positives and drawbacks.
Keep it Documented
Make sure to have a handle on any important documents during your move. Make copies of your personal records and keep other important papers like a passport, auto registration, birth certificates and insurance polices on you at all times during the move. They can be easy to lose if you pack them with everything else.
Depending on the reason for your move, your new employer might help pay for your relocation. Figure out your moving expenses ahead of time and determine what things you can cover and what they can. If they plan to reimburse your move, then keep copies of receipts and documentation of anything involving said move. Depending on what you pay for, you may also want to talk to a tax advisor about tax-deductible expenses.
Get in Touch
Moving doesn't have to be scary, and we at Mason & Company Realtors always do our best to provide you with the best in residential and commercial properties in the Valley. Whether you're looking for an apartment in Harlingen or an investment property in Brownsville, we help find the best deal possible. If you would like to know more about our services and inventory, get in touch with us.