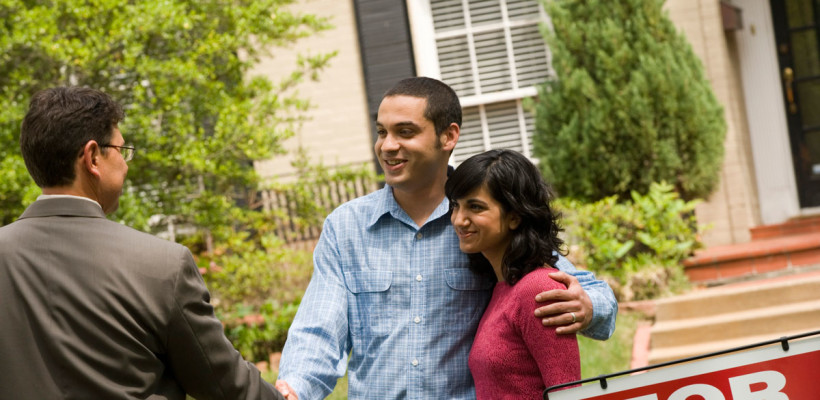 Making the investment on your first home is a big moment. When purchasing a home, you are plotting out your future and laying roots for your family. Such a major decision requires a lot of time and research to ensure you are getting the best home possible. Of course, the first rule in real estate is location, location, location. What else should you keep in mind while on your first house hunt?
Finding the perfect first home is a big undertaking. We can help make the process easier.
Money Matters
Along with being one of the most important purchases possible, buying a house can also be the most expensive. Before setting out to find your dream home, take a hard look at your budget to get an idea of what you're working with.
Make a record of your current monthly expenditures and see what you have left. Determine if you can cover an average mortgage payment with the accompanying costs of owning a home, such as insurance, utility bills and maintenance services. Once your budget is set, you'll have a better idea of the home that works for you.
Prioritize
With a target in mind, you can narrow down your list of possible homes. Having a budget, though, might mean not getting everything you want in a new home. This is where prioritization matters.
Creating a list of your definite needs and wants in a home makes it easier to determine what you can live with and without. This includes the number of bedrooms, the neighborhood, the local schools and a possible commute.
You may not get everything you want, so determining what's negotiable ahead of time will make the sacrifice easier.
Finance Fun
Picking a financing plan is just as important as picking the perfect home. You will be making mortgage payments for the foreseeable future, so it's imperative to get the best deal possible. Finding the right mortgage depends on a range of factors, such as your credit rating and where you shop.
Shopping around is encouraged since different banks offer different rates on different terms. Also, determine how long you will be living in the home. If you are planting roots and don't plan on leaving any time soon, then a 30-year fixed-rate mortgage might be best. If you expect to bounce around due to work or a growing family, then look into adjustable-rate mortgages.